Celtic Knot Run/Walk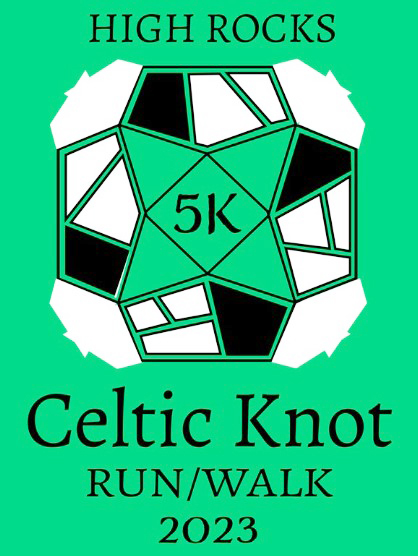 The Celtic Knot Run/Walk is back in person for spring 2023! The race will begin and end at The Hub at 232 North Lee Street in Lewisburg on March 25. The race will officially start at 10 a.m., but registration begins at 8:30 a.m. Online registration is also available. 
Runners will begin at the Lee Street Studio parking lot in Lewisburg. There is a $25 fee to run, but Greenbrier East High School students run for free. All proceeds benefit High Rocks Educational Corporation and The Hub. 
The Celtic Knot has been a staple fundraiser for High Rocks for many years, but was canceled due to Covid for three years. "We are excited to be back in person for the Celtic Knot," event organizer Arron Seams said. "High Rocks values engaging with students, and the best way to do this is in person." 
Anyone interested in running or watching the event is welcome to join. Rain or shine, the race begins Saturday morning. The route will pass from Lee Street studios, in front of the West Virginia School of Osteopathic Medicine, and through the residential section off Dwyer Avenue.
High Rocks offers after school help with homework, meals for students, and workshops free of charge for high school students.