The Tragic Murders of 4 Idaho Students
Four college students from the University of Idaho were murdered in the early morning hours of November 13. Stabbing victims Xana Kernodle, Madison Mogen, Kaylee Goncalves lived on floors two and three of the same off-campus house, while Ethan Chapin (Kernodle's boyfriend) was staying overnight. The three girls had two additional roommates living on the first floor. All four victims "appeared to have been stabbed multiple times with a large knife," according to The New York Times, and "some of the victims probably tried to fight back."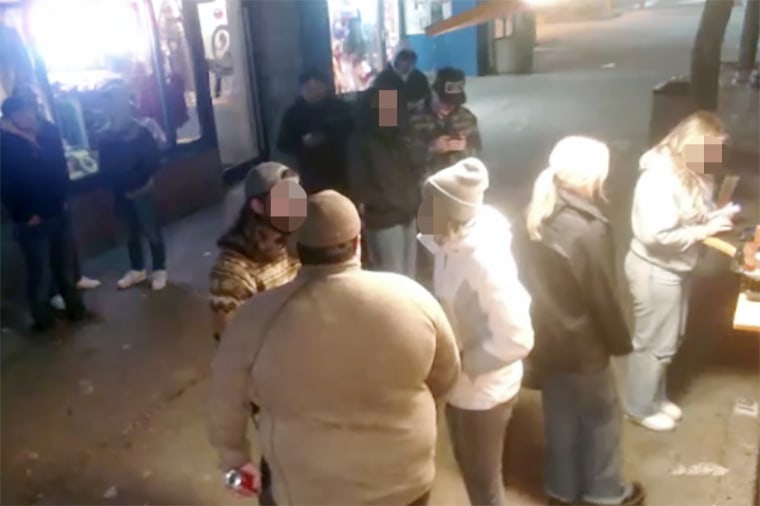 After Goncalves and Mogen left the Corner Club Bar that night, they were recorded at a food truck on live stream video security tape (pictured left) just hours before they died. Later that night, "Phone logs show that seven unanswered phone calls were placed from Ms. Goncalves's phone to a friend" according to Goncalves' sister Alivea Goncalves. "Several calls to the same friend were also placed using Ms. Mogen's phone," the Moscow, Idaho police said.
Some suspect that the girls were startled and called this friend out of fear, which is why they ended up sleeping in the same bed together in search of comfort. The Times reported that "Alivea Goncalves said the calls were to Jack DuCoeur, a fellow student who had been Kaylee Goncalves's boyfriend for several years until recently." Although both the police and Goncalves' relatives have repeatedly denied DuCoeur's involvement in the murders, some still believe that Goncalves' and Mogen's calls were a desperate attempt to point investigators toward DuCoeur's guilt.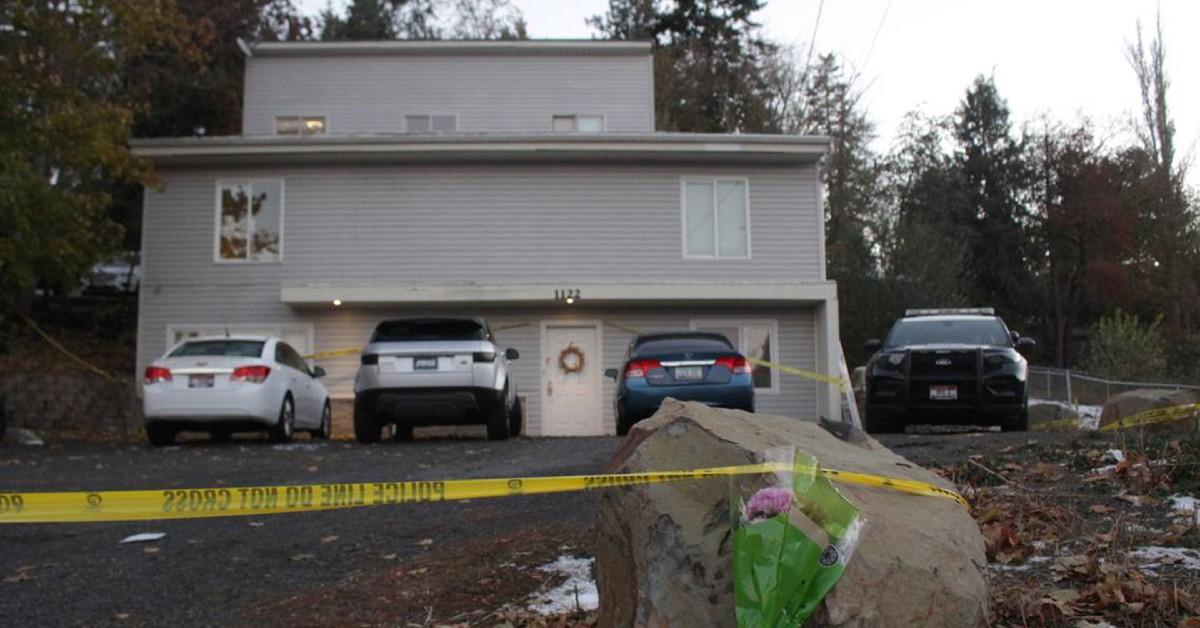 My opinion is that someone hired a hitman. I believe this because Goncalves' dog was neither hurt nor distressed, and because the girls living on the first floor of the house remained unharmed. Clearly, the killer knew the layout of the house. An alternative explanation is that Jack committed the murders because there was some huge secret among the five of them. One TikTok theory has it that one or both of the surviving roommates are responsible for the homicides. Although The Times reported that the roommates "slept through the killings" (which occurred between 2-4 a.m.), this is not true because one of them posted on VSCO at approximately 2:45 a.m.
Just yesterday, Newsweek reported that Moscow Police are "looking for the occupant(s) of a 2011-2013 white Hyundai Elantra that was believed to be near the residence where Kaylee Goncalves, Madison Mogen, Ethan Chapin and Xana Kernodle were fatally stabbed."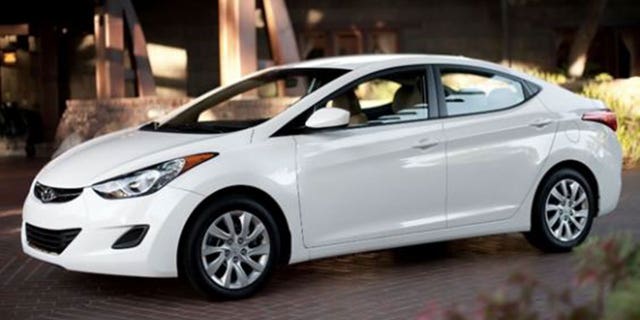 Updates to this investigation will be added.
.