Killer Candy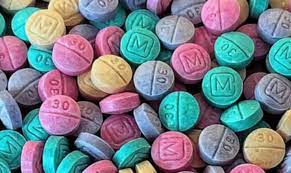 There is an epidemic sweeping America. Drug cartels in Mexico have been creating pills from ingredients obtained from China that are various colors like green, pink, orange, and yellow. The pills literally look  like candy you would buy from any store.
These pills are being sold to addicts that seek opiate pain medication including Opana, Percocet, Lortabs/hydrocodone, and heroin, as well as methamphetamine. These tablets that look like candy are laced with a powerful and deadly opiate called fentanyl. Fentanyl is indistinguishable from other powder/tablet forms of opiates. It is often mixed in with heroin, methamphetamine, Xanax, and manufactured opiate tablets.  Fentanyl remains one of the deadliest drug threats in this country because it takes only 2 milligrams to kill one person. Two milligrams of fentanyl is equivalent to 10-15 grains of salt. You can see in the two pictures below the extremely small amount of this drug that will stop your breathing and kill you within just a couple of minutes.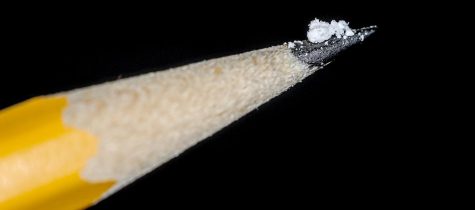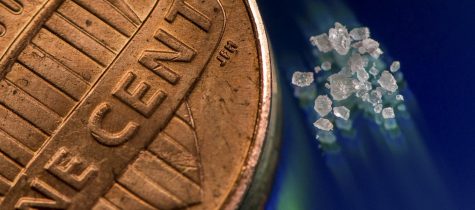 Yes, those minuscule amounts you see cause overdose and death to the average teenager or adult. According to the CDC, 107,622 Americans died of overdoses in 2021. Fentanyl caused 66% of these deaths. Killer candy and other powder forms of drugs including heroin and meth were partially made up of the fentanyl that took the lives of moms, dads, grandparents, and the sons and daughters of so many people.
Sadly, fentanyl has already reached West Virginia. Four Morgantown authorities recently seized multi-colored oxycodone pills stamped "m/30" that were heavily laced with fentanyl and other illegal drugs. William Ihlenfeld, United States Attorney from West Virginia, states that there are two specific cartels responsible for most of the fentanyl in the U.S. Those cartels obtain the precursor ingredients to make the synthetic opioids from China, and finish the product in Mexico, where the pills are often stamped to look like a different drug or candy. This is why people should never take anything that has been given to them by a stranger. A person should only take medications prescribed by a medical professional and distributed by a real pharmacy.  
This epidemic is a dangerous threat that few are talking about. Save lives by spreading as much awareness as you can about this killer candy. Children are becoming orphans because their parents overdose on drugs laced with fentanyl. According to Physician Assistant Julie Hanna, "Street drugs laced with fentanyl  are killing our veterans with substance abuse disorder. They accidentally overdose and there isn't any Narcan available near them for someone to use to reverse the deadly effects of the fentanyl. Spouses and children are left behind to bury those that fentanyl has killed." Hanna works for the Federal Department of Veteran's Affairs in mental health and addiction medicine. 
The fentanyl "pandemic" is killing more people than the Covid pandemic. If you have an addiction to opiates, methamphetamine, cocaine, or other illegal drugs, please reach out to those that can help you get into rehab and back to living a normal and clean/sober life. For help regarding an addiction, please call 1-800-4HELPWV. You can also call 1-304-558-1008. You can go to the nearest emergency room and ask for drug rehabilitation without worry that law enforcement will be involved. Be safe! Get Healthy! Your children and family love you more than you will ever know.