We're All in This Together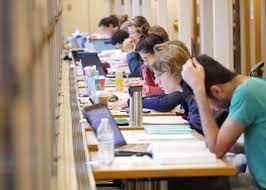 About 20% of high schoolers suffer from depression before adulthood, according to a blog post on the Discovery Mood & Anxiety Program website. In addition to the stress of school and extracurricular activities, many teens are expected to contribute to their households in the form of doing chores or even working outside the home to help pay the bills. Our generation is particularly overwhelmed and sad. This sadness is toxic to mental health, to interpersonal relationships, and to academic and athletic performance. So much is expected of us today that these demands drain our energy and cause high levels of depression and anxiety that negatively affect our grades and prosocial impulses.
Romantic relationships in high school are particularly short-lived: less than 2% actually last. I recently interviewed four peers and concluded that every single one of them exhibits sadness due to dissatisfaction with a relationship (or relationships) whether romantic, parental, or platonic. The young people I spoke with related a desire to have someone support them and be there for them, and expressed their sad and anxious feelings when those needs were not met.
What depression feels like graph.Teens go through so much while trying to find out who they are and stressing about their soon-to-be adult lives. Just remember you are not alone. Look at the faces around you and see that many of your peers struggle just like you do with sadness, fear, and mental illnesses including bipolar disorder, anxiety, or depression, or even with physical illness.
So if you're stressing about not "fitting in," be who you are and focus on living for yourself rather than for the approval of other people. Chances are you're going to be okay if you talk to that person, wear that outfit, participate in that activity. And yes, while you should be concerned with grades and succeeding in school, don't beat yourself up over that test you failed or the number of assignments you have to do; you'll have people to help you, and other opportunities to bring up your grades.
Thinking of others helps get your mind off your own problems, so consider buying flowers for your friend or loved one, or simply asking, "How are you doing?" Lead with kindness, even when it seems hard, and don't forget to be kind to yourself, too. Be the change in your school or friend group, even if it's a small change.