GEHS Boys' Basketball Season Comes to an End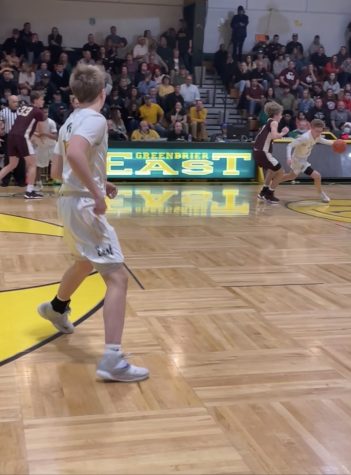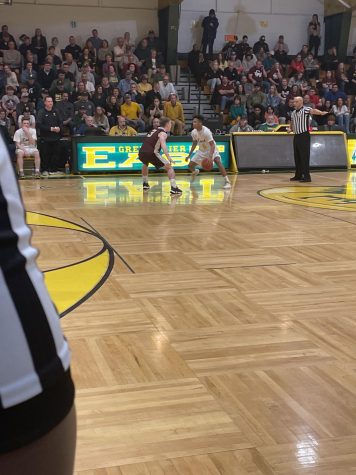 Last Wednesday night, March 9, the Spartan Boys lost their last buzzer beater of the season at home. East's 45-42 loss to George Washington left our team in tears and the crowd in disbelief.
On the heels of our girls' heartbreaking regional loss to George Washington the week prior, the boys came ready to fight for their regional title. Players' stress levels were through the roof, but that didn't slow them down. Junior Goose Gabbert led the team with 12 points, closely followed by teammates Aaron Griffith (Sr.), Bryson Brammer (Jr.), and Adam Seams (Jr.), who all scored a minimum of 7 points each. Other players who took the court and contributed to the score were junior Monquelle Davis and sophomore Gabe Patton.
"It was a great year, said Griffith.
Assistant Coach Samuel's words were heartfelt: "I think we had a great team, I mean I know we lost tonight but I would take our kids over that team any day."
Loss of words and an abundance of grief might have been expected; instead, the whole team shared warm feelings.
"I wouldn't wanna be with anyone else on this team," agreed Seams.
"It was my first year in high school basketball," said senior Isaiah Brooks, "so growing with the team and making them my family–it was a great opportunity."