Fruits of Labor Cafe & Bakery
Fruits of Labor Cafe & Bakery is the newest hotspot in town.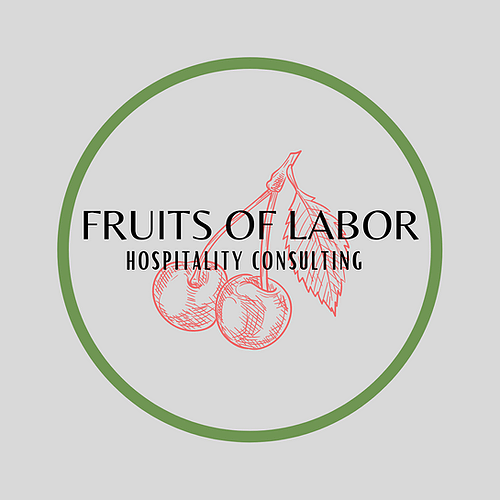 How does hot cheddar cheese, turkey and bacon tucked inside a warm, homemade bread roll sound to you on a cool fall day? Sounds delicious, doesn't it? How about if you dip it into a parmesan and peppercorn ranch dip before taking a bite? Now that sounds AMAZING! On the side you have a robust and hearty chili or delicious vegetable soup to further delight your taste buds. If a warm sandwich isn't your style, a fresh mozzarella and tomato salad with baby cucumber slices, red onion and seasoned croutons with a balsamic dressing may just be your thing. You may want to follow such delightful food with a rich cup of Joe brewed from a variety of house-roasted coffee beans. Add in a delectable piece of pie, a cookie or homemade Danish…Um, YES, please!
Where can you find such amazing food at a fabulous price? Well, right in the "Gem of the Hills," also known as Alderson, West Virginia! Fruits of Labor Cafe & Bakery is the newest hotspot in town. If you live in Alderson, you know that the cafe has only been open for a few months and has gained a lot of attention. The building, located at 1447 East Riverview Avenue, in what used to be the Alderson Visitor Center, is quaint and inviting with plenty of natural light. The cafe offers indoor and outdoor dining (weather permitting) and take out. The chefs – yes that is the level of quality of the food – are trained through the American Culinary Federation right in the cafe, as well as in other sister cafes around the state of West Virginia. From personal experience, I believe that Fruits of Labor has become the best place to get the freshest and highest quality food in the area. When I went there to pick up an order for my family, the workers were kind, courteous, and  made me feel welcome. The service is quick and every takeout order I've enjoyed has been perfect! Whether you live in Alderson or are just passing through, stop and enjoy what Fruits of Labor Cafe & Bakery has to offer. You'll be glad you did!
Fruits of Labor is open from 9AM-7PM Tuesday-Friday and from 11AM-to 3PM on Saturdays.