The Negative Effects of Celebrities Undergoing Cosmetic Surgery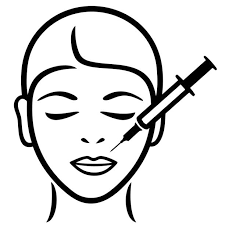 There are many influences on children in today's world: Television, YouTube, and social media, for example. More recently, most of the influence comes from social media. According to the American Academy of Child & Adolescent Psychiatry, ninety percent of teens 13-17 have used social media, often to follow celebrities and other popular influencers who have popularized cosmetic procedures.  
There is nothing wrong with celebrities getting plastic surgeries so they can look and feel the way they want to, but their choices can have a negative impact on youth using social media. By posting the results of their procedures, celebrities create an unrealistic beauty standard for adolescents to emulate. Seeing these celebrities that have had work done–and who have not been honest about the fact–makes children believe that they themselves should achieve a look that in reality is not natural. When a young person visits social media, looking day after day at all the edited and unrealistic pictures, it can begin to take a toll on them. "Why don't I look like that?" they think, or "What can I do to look like that?" These thoughts can become obsessive and lead to anxiety or eating disorders. 
Something so innocent like admiring someone famous can quickly turn into something that negatively affects young people every single day. Celebrities should not hesitate to come out and say they've had surgeries. It is probably hard for them to admit to, considering the number of people they have watching them, but being honest would help the many children who look up to them.