Comic-Con Is Returning As an In-person Event!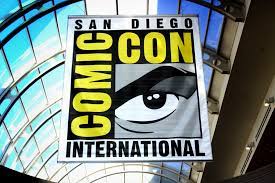 Comic-Con is an event held for millions of people who have a fascination with superheroes, comic books, films, science fiction/fantasy, and more. This event holds panels, seminars, and workshops with comic book professionals. You even get a sneak peek at upcoming films or projects studios are working on. Comic-Con is also a forum for cosplayers (people who dress up in costumes to represent a specific character) to express their art and interact with other cosplayers.
On March 27th, Comic-Con announced dates for a 2021 in-person event. Normally the convention is a week long, but this year it will last three days: Friday, November 26th to Sunday, November 28th. The convention normally holds a summer event as well, but that event will be virtual. 
Comic-Con is calling the post-Thanksgiving event the "Comic-Con Special Edition" due to the limited capacity and cost. "This fall we're planning a smaller, supplemental event we're calling Comic-Con Special Edition, taking place on November 26-28, 2021," the website says. "It is our hope that by that point, conditions will permit in-person public gatherings of this kind. As details are still being finalized, badge cost, attendance capacity, and related information will be forthcoming." Fans were shocked but excited to hear this news. 
There is no information yet on who will be at the event, whether meet-and-greets will be allowed, or what testing or vaccination protocols might need to be followed.