Top 5 Super Bowl LV Commercials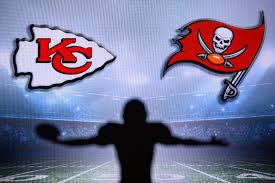 Super Bowl LV (55) was held on February 7, 2021 at Raymond James Stadium in Tampa, Florida. The Tampa Bay Buccaneers and the Kansas City Chiefs had a heated game, but the Buccaneers came out with a 31-9 win. Of course most of the fans watch the Superbowl for football, but there are many others who watch for the commercials. This year's commercials weren't as great as I had hoped for–there were no sappy commercials like Budweiser, with the dog, or really any big name-brand commercials, like Coca-Cola–but there were some ads that put a smile on my face. Linked below are the top 5 Super Bowl LV commercials ranked from least to greatest according to friends, family, and me.
(5) M&M'S: "Come Together"  https://youtu.be/lKUcHcizEMc
(4) State Farm: "Drake from State Farm" https://youtu.be/lvpq2OjmJvg
(3) General Motors: "No Way Norway" https://youtu.be/y4U5nit_WkY
(2) Rocket Mortgage "Never be just 'pretty sure'" https://youtu.be/KPOY2YB50LU
(1) Paramount + Expedition https://youtu.be/mvMqGO0pxnY
About the Writer
Liana Brooks, Staff Writer
Liana is a junior at Greenbrier East. She is a dancer at Valley Dance Studio who enjoys being around her friends and having a good time. This is Liana's...