Spartan's Best Friend
The Spartan best friends for this month are two cuties, Porkchop and Snickers, who both belong to senior Malachi Crews. The pups have a bit of an age difference since Porkchop is six years old and Snickers is only one. Snickers is a German shepherd, and Porkchop is just…different, according to Crews. Snickers likes to roll around and Porkchop likes to play fetch. Snickers and Porkchop both love anything with chicken in it.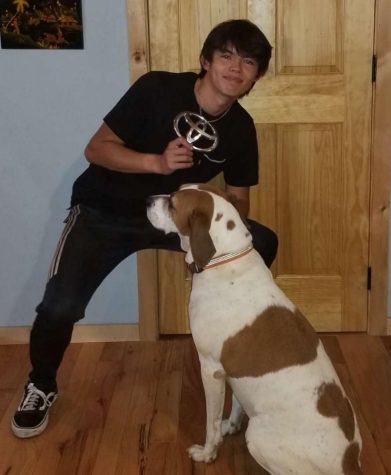 About the Writer
Kayla Buckmaster, Staff Writer
Kayla is a senior and part of the Spartan Marching Band drumline. Kayla runs track, as well, and this is her second year of writing for The Spartan Shield.