Best Valentine's Day Gifts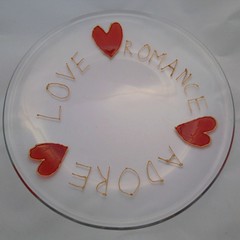 We are all excited for Valentine's Day, believe it or not. You are either looking forward to discounted chocolate or searching for cute, soapy movies to cry about and throw your chocolate at. 
When we're in relationships, we often want to spoil our significant other on this holiday, showing affection and how much we care. 
If you're wondering what to get for your special girl, try her favorite flowers, favorite chocolates, a dollar store teddy bear, or write her cute little notes. Just evidence that you are thinking of her will make her joyous. 
Boys, on the other hand, aren't as easy. But if you feel like making them cry then write a sappy happy love note. You could also pull the cheesy classic of attaching a note to Hot Tamales candy that says, "You are one hot male. " Or what about a bag of Goldfish with a note reading, "Out of all the fish in the sea, I'm so glad that you chose me"?
I hope that this information has helped you!