How to Stick With New Year's Resolutions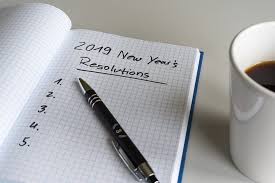 One tradition that many people around the world take part in are New Year's resolutions. Resolutions are positive goals set for the upcoming year. People will look back on the past year and come up with things they want to do for the New Year to improve their lives. Many common resolutions are to exercise, diet, budget, and to quit bad habits.
Although many people participate in this tradition, not many people stick with them. More than 80% of resolutions fail by February because people either lose hope or become unmotivated. According to UAB Medicine, only 8% of people actually stick with their resolutions to the end of the year. CBS News says the best ways to stick with your resolutions are to be honest with yourself and to set realistic goals. When you set goals that are too high and too extreme, people tend to give up more easily. Dr. Karen Lawson, director of the Integrative Health program at the University of Minnesota, says to use the SMART method if you're struggling with keeping your resolutions:
Specific
Measurable
Achievable
Relevant
Time-based
New Year's resolutions are a very good idea to take part in because they get you thinking on how to live your happiest life. Many experts encourage teens to participate in making resolutions to get them into good habits at a young age. Resolutions allow you to think about what you should've done the year prior, and then fix it for the new year. What are your New Year's resolutions?