Best Christmas Albums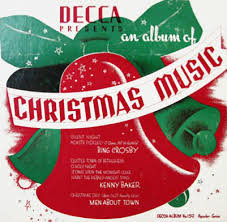 There are lots and lots of different types of Christmas music. For example, there is just instrumental music, silly Christmas songs, Christian Christmas music, and plenty more. Everyone enjoys different types of music, and if you have a favorite you could listen to a whole album filled with that specific type of music. Christmas albums are the most popular, because everyone is in the spirit during this time of year. 
There are many great Christmas albums to listen to this holiday season. 
Everyday is Christmas

by Sia

Noel

by Josh Groban

 

Christmas

by Michael Buble

 

Merry Christmas

by Mariah Carey

That's Christmas to Me

by Pentatonix

The Christmas Song

by Nat King Cole

Under the Mistletoe

by Justin Bieber. 
These albums reflect some of the responses students and teachers gave when I asked about their favorites, and they really are some of the best Christmas collections out there. 
My favorite Christmas album is Everyday is Christmas by Sia. This is my favorite because it really puts me in the Christmas spirit and I am also a fan of Sia's songs. This album is filled with a lot of fun and happy songs, but there are also some slow songs in there as well. My favorites are "Santa's Coming For Us" and "Round and Round." I like these songs because they are both filled with excitement and joy.
This Christmas I hope you will listen to one of the albums listed above, and I also hope you enjoy whatever type of Christmas music you like during the holiday season. Now I have a question for you: What is your favorite Christmas album?