From Backpacks to Diaper Bags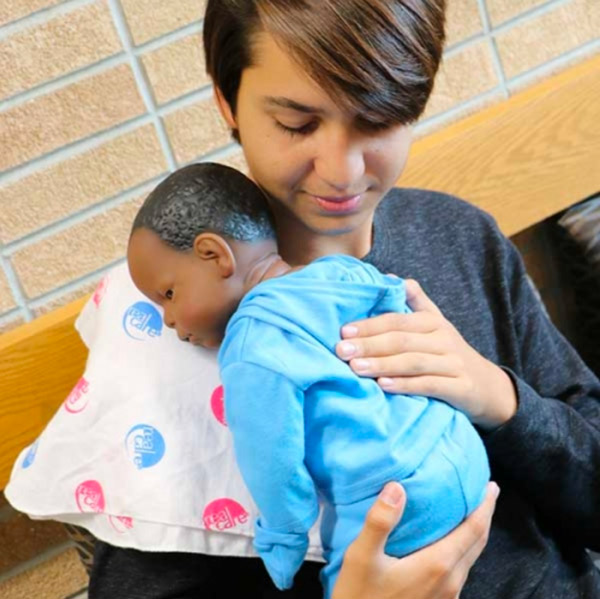 What is something that most people like to have when they get older? That's right: Babies!!
Greenbrier East's parenting program teaches students how to prepare for the real thing by studying a textbook and creating notebooks and folders of information, but one of the most popular and challenging activities is the "real baby" project featuring a simulated infant that cries at unexpected moments. The real baby project is designed to give students a vivid taste of what the job of being a parent is like: holding, feeding, burping, and changing on the baby's schedule, not your own.
Here's how it works. You sign up for a day to take the baby home. If the day is approved, you come in the afternoon before to get your baby. Of course, it's not as easy as it seems. You have to grab an infant carrier and pack a diaper bag with diapers, two bottles, a sleeping outfit, and two daytime outfits. You can also grab any optional items if you want them.
At home, you must log everything the baby does, when it cries and when it stops, even during the night. The following day you have to lug your wee responsibility through all eight classes until FINALLY at the end of the day you can take it back to your teacher.
So if you see any of these new mothers and father in training, lend a hand. You don't know how hard their night might have been!