Music Department Honors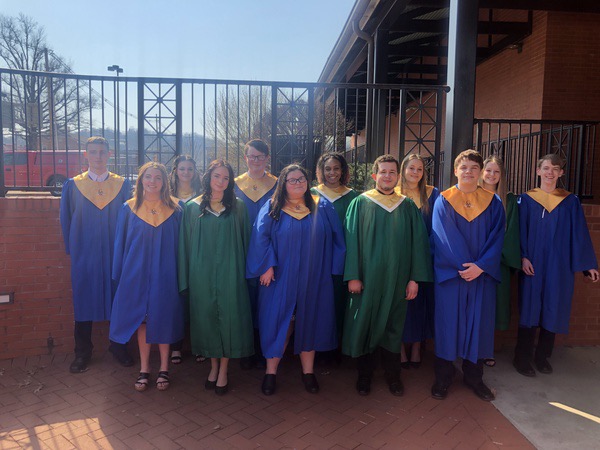 Greenbrier County Choir Students from GEHS and GWHS.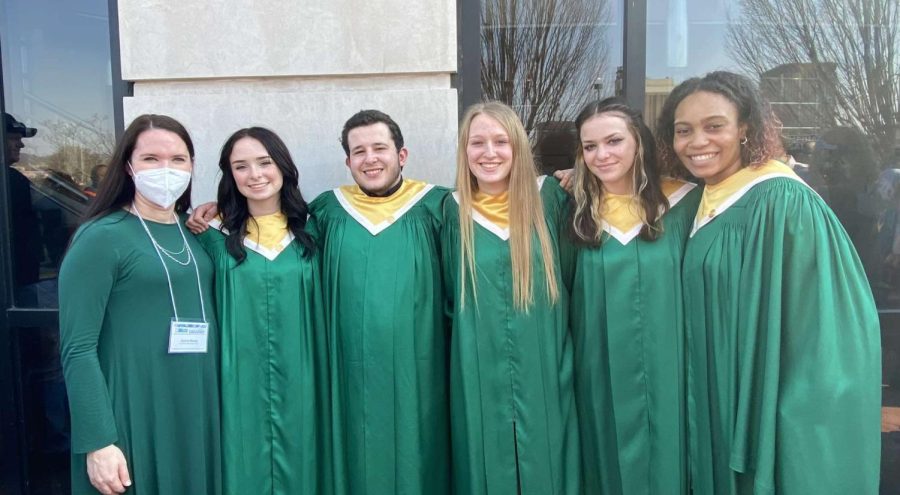 GEHS Choir Director Carrie Neese with the WVMEA All-State Chorus: sophomore Lily Dense, senior Jamie Vance, junior Heather Jones, and seniors Kayli DePriest, and Caliyah Newsome.
2021-2022 has been a rewarding year not only for GEHS sports, but for the arts, too!
As a choir member of seven years, I feel compelled to recognize my peers in the music department who have gone above and beyond this year, working hard to memorize and perfect musical pieces for performances and competitions.
Shepherd Honor band: Cedric Allder, Ceili Allder, Hannah Buly, Lawson Hamilton, Maggie Armstrong, and Noah McCutcheon
WVU Honor Band: Clara Long, Maggie Armstrong, and Cedric Allder
WVMEA All-state Band: Cedric Allder, Ceili Allder, and Lawson Hamilton
WVMEA All-state Orchestra: Maggie Armstrong and Clara Long
WVMEA All-State Chorus: Kayli DePriest, Caliyah Newsome, Heather Jones, Jameson Vance, and Lily Dense
Superior Ratings and S&E Ratings:

Steel Band
Brass Quartet on State Honor Recital
French Horn
Euphonium
Piano and Trumpet – Lawson Hamilton, State Honor Recital
Flute
Flute Duet

Marshall Honor Band:

Wind Symphony – Clara Long, Lawson Hamilton, Maggie Armstrong, Cedric Allder, and Ella Bowes
Symphonic Band – Trinity Martin, Ceili Allder, Noah McCutcheon, and Addy Carr
Clinic Band- Jaycalin Hedrick and Lana Cunningham
STANDING OVATION!!!