TEEN: Why You Need to Drink More Water
The average teen should drink at least six cups of water a day.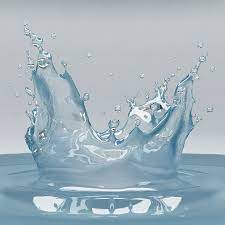 Water. H2O. Agua. Whatever you want to call it, you NEED IT. Studies have shown that teens who don't drink enough water have constant mild dehydration, causing problems in psychological processes, metabolism, depression, mood, and energy levels. Water makes up more than 60% of your body, making it one of the main components of everything! 
Signs of dehydration are headaches, crankiness, low energy, and–over long periods of time–weight gain. The average teen should drink at least six (preferably more) cups of water a day. That amount of water is just for regular functions. If you play a sport you should drink even more to replace the water lost in sweat and lactic processes in the muscles. 
Especially in teens, the more you drink water, the more your acne will improve. Of course, everyone has different skin so it isn't going to be clear and glowing after drinking a few glasses, but staying hydrated keeps your skin processes regular and makes your face not produce as much oil. 
Just drinking any drink doesn't count. Yes, I know soda and juice are delicious, but all your body really needs is WATER!
Overall, the only effect that water has on you is positive! So go drink a glass!