Hooked on TikTok?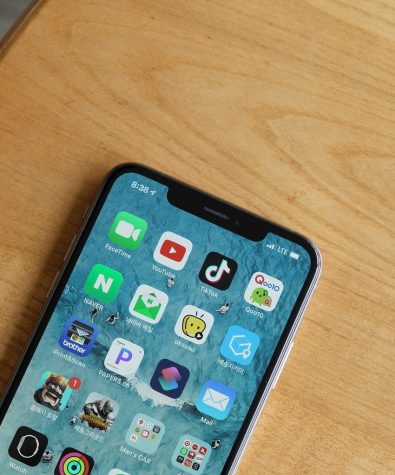 The TikTok app is a social media platform for people who want to make short, comedic music or lip-syncing videos. Almost everyone I know has the app, so I began to wonder how easy it is to become addicted. I admit that I'm obsessed! I'm on the app every day, and when I walk around school I see people making TikToks, referencing them, and showing them to others. Some people from East are even "TikTok famous." This means their clip shows up on the "For You Page," indicating their video is one of the most viewed on the app at that moment.
An interview with Laken Hill, a TikTok Famous person at our school.
Cody: How long were you on TikTok before you were famous?
Laken: Ummm…About 3 months
Cody: How many followers do you have?
Laken: 266,000, and I have 3.3 million likes
Cody: Were you easily addicted?
Laken: Yes, for sure! 100% it's an everyday thing
Cody: What are the most views you've gotten on one of your TikToks?
Laken: 3.1 million views
Cody: Did you join TikTok because you just wanted wanted to or because someone told you to?
Laken: It was a joke at first, but I started mainly when [the app] became TikTok after it was musical.ly.
Cody: Do you ever feel like it's overwhelming being TikTok famous?
Laken: On the app, everyone comments and sometimes it is overwhelming because of what people say to me, but I get over it because I'm used to people talking about me. At school they'll all come up to me and say, "OMG IS THAT LAKEN HILL?" as a joke. I went to a Summers County football game for the first time and people that I didn't even know knew me immediately.
Cody: How did you react to being followed and liked so much?
Laken: My Instagram was linked to my TikTok account so everyone was DMing me. I try to answer everybody, and after a while I just got used to everybody just texting me. I had to turn the notifications off for Instagram because it was blowing up my phone so much it was annoying. But now I have 99+ requests, and every time I post a picture I can reload my notifications page and there's so much. I've always liked a lot of attention, and I like being TikTok famous. It's fun.
Cody: Do you make money through TikTok?
Laken: Yes. If I go live on TikTok, they can send you gifts which converts their money to my PayPal. If they send you an "Eiffel Tower" it sends about $10 to my PayPal account.
Cody: Last question! What advice do you have for people wanting to be TikTok famous?
Laken: You have to have really good lighting, that's a big thing. You have to be really creative with it. You have to make something that you wanna see. Just make sure you say your words spot on. Use filters, and effects. When you upload them use hashtags that are trending like #fyp #foryoupage. Just whatever's trending.
I would like every student that views this to answer the polls attached to this article. If the poll doesn't work, I will attach a Google Form for you to answer.
The Link to the Google Form is Right Here!
https://docs.google.com/forms/d/e/1FAIpQLSdc_YLp-xyw167N5Xdx9Wnf2xaro4Nx8_IWO-HBY-VzTsekUQ/viewform?usp=sf_link