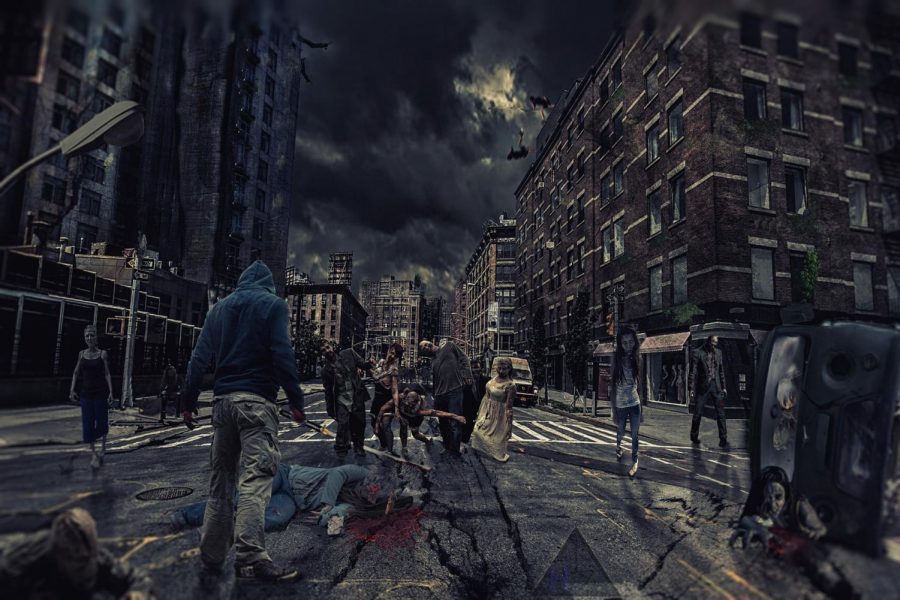 How to Survive a Zombie Apocalypse
April 8, 2021
So, 2020 was CRAZY. I was honestly surprised that on top of everything, we didn't have a zombie apocalypse. The thing is, if we DID happen to have one, here is what you would need to do. 
You NEVER know what might happen, so here are the essentials. 
Tactical knife, swiss army knife, machete, (whatever you fancy…)

First aid kit

Water filter

Water bottles (at least two)

Flashlight (solar powered)

Layers of clothing (make it so that you can take clothes on and off; you don't want to be too cold or too hot)

Good shoes, hiking boots, running shoes

Can of WD-40 (in case you come in close contact with zombies, a quick little WD-40 torch can keep them at least a few feet away…Social distancing, duh) 

Lighter, lighter fluid, light on anything and/or waterproof matches, fire starters

Heavy-duty tarps (2)

Hammock

Insulated blanket

Sleeping bag

Ropes/cords/bungees

Crowbar (in case you need to break in/out of places

Face masks (For Covid? For zombies? For both?)

Walkie talkies

Deck of cards

Books

Phone charger (don't forget to post on Insta #notdeadyet)
Keep in mind a list of skills and rules:
Stay high up by sleeping in trees or on buildings–just make sure you are somewhere where you can see your surroundings.

Team up with only trustworthy people who won't steal your gear! A good reason to have a team is so that people can take turns keeping watch, and you can actually get rest.

Only move camp when you HAVE to–conserve energy for fighting!!

Stay in close proximity to your camp just in case you need to pack up and move out in an emergency.

Do your best to stay in areas you are familiar with or try to find a map.

The best policy is to have hiding and/or rendezvous places (with access to supplies) in case you get split up.

You always need to know the hotspots of highly populated/infected areas so you can avoid them.

Keep everything in a large backpack and have a small emergency pack in case you need to RUN!!